Introduction: Exploring New York's Football Culture
Exploring New York's Football Culture
Born and raised in London, teenage years spent in Los Angeles, division 1 soccer player in the nation's capital, and now completing my collegiate journey in New York City. Despite all this change, football is one thing that has remained a constant in my life. Immersing myself within the eclectic culture the sport provides brings me a joy that cannot be described. All the places I've lived, the people I've met, and things I've done have revolved around the beautiful game. The diversity of these cities along with the global feel of football has led me to a wide range personalities and backgrounds amongst my circle of friends.

2 weeks ago, I started a fresh journey in New York, and I'm buzzing to document my discovery of the big apple's football culture on a weekly basis through the medium of words and images. I began my journey this past Saturday February 3rd, at New York City's self-proclaimed Arsenal pub, The Blind Pig.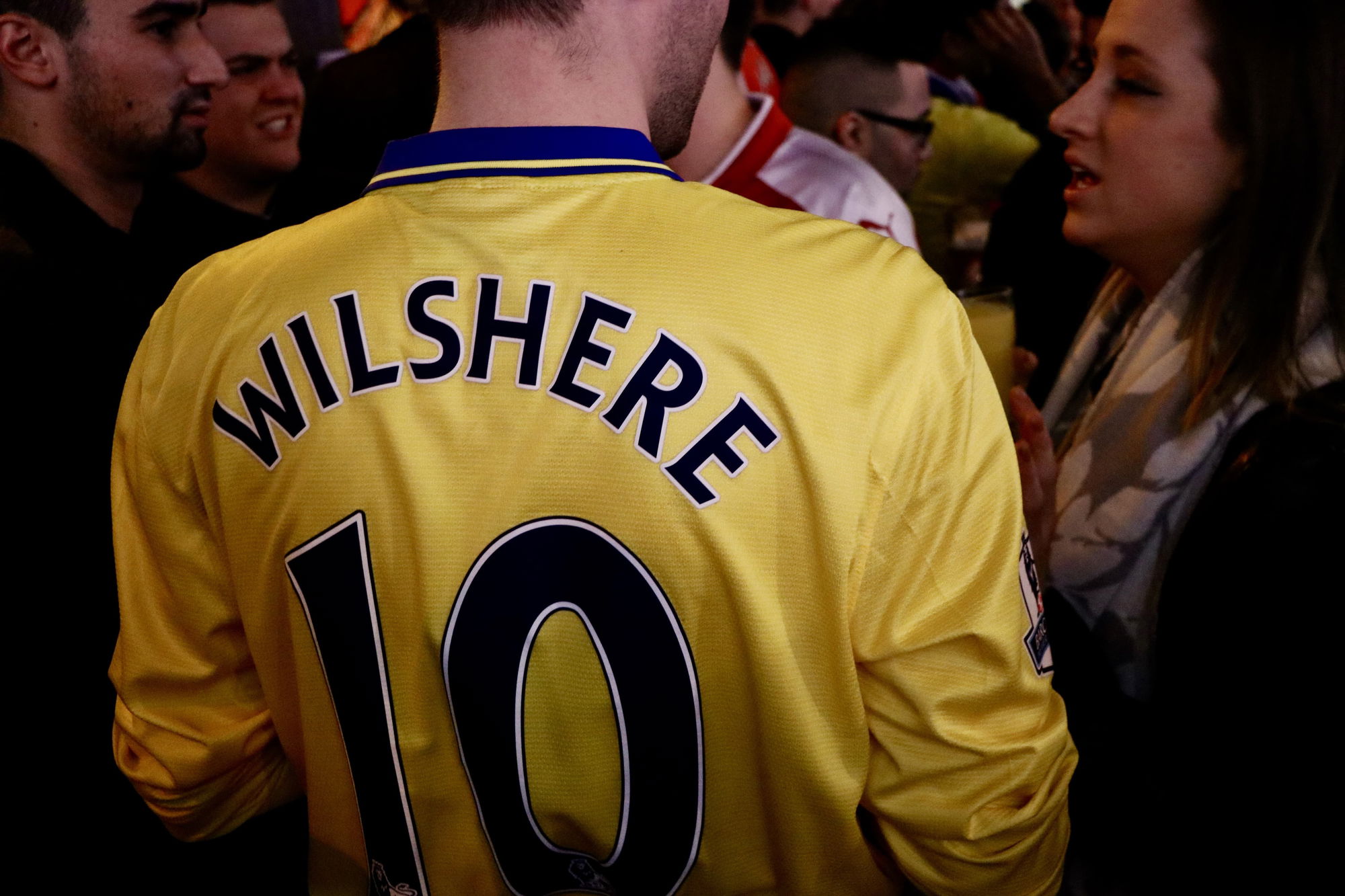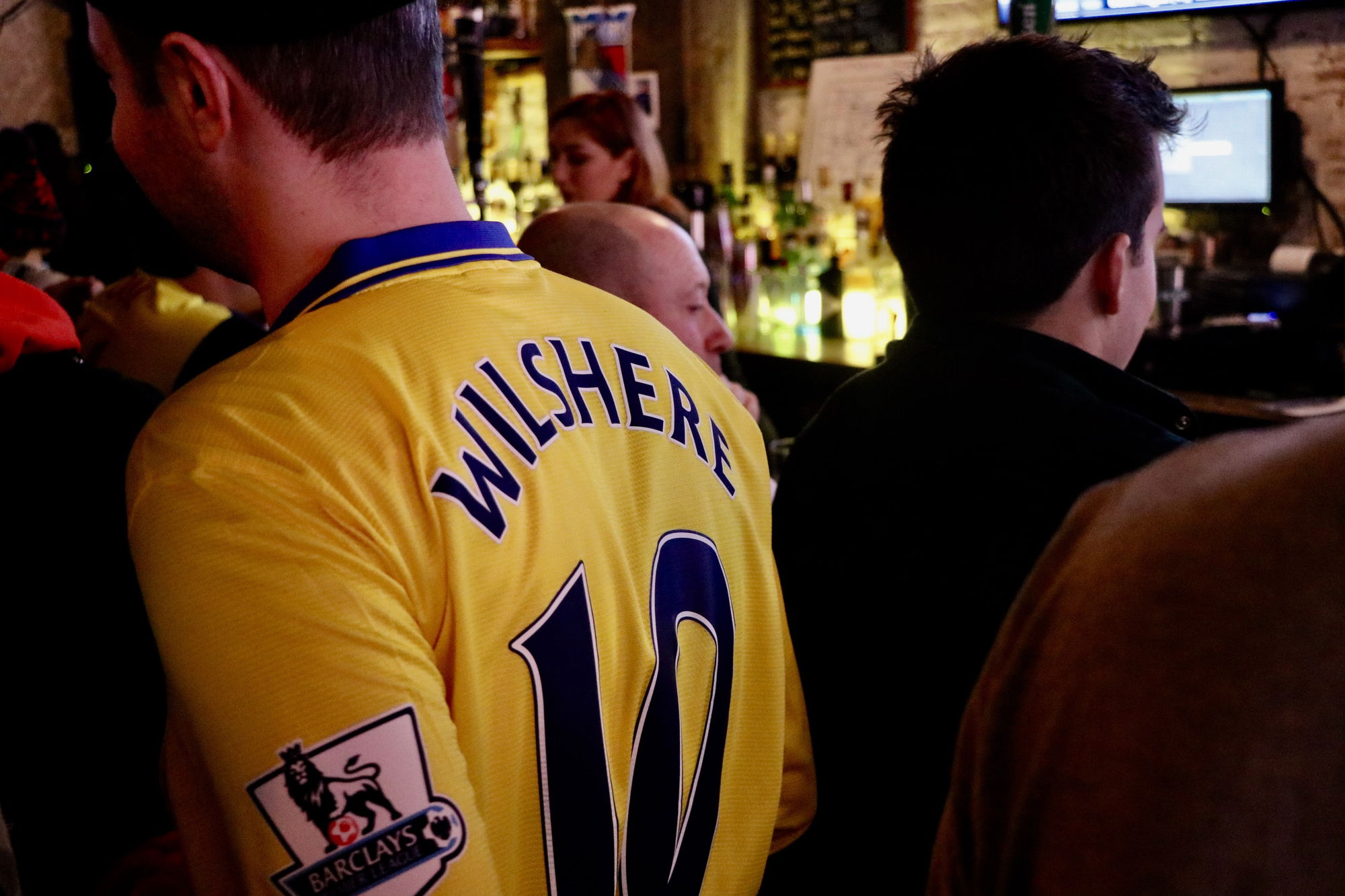 As a diehard Arsenal fan, it was a no brainer for me to begin at The Blind Pig. I was introduced to the establishment by a fellow Englishmen, and Arsenal fan. A lunchtime matinee against Everton seemed the ideal time to see what New York's Arsenal contingent was made of.

Arsenal flags proudly hang outside the pub, and there is an immediate atmosphere upon entering. Arsenal shirts and flags aplenty, and to my surprise an extremely diverse range of names printed on the backs of shirts, ranging from Jack Wilshere to the left back duo of Nacho Monreal and Sead Kolasinac, displaying the immediate knowledge of the fans in attendance.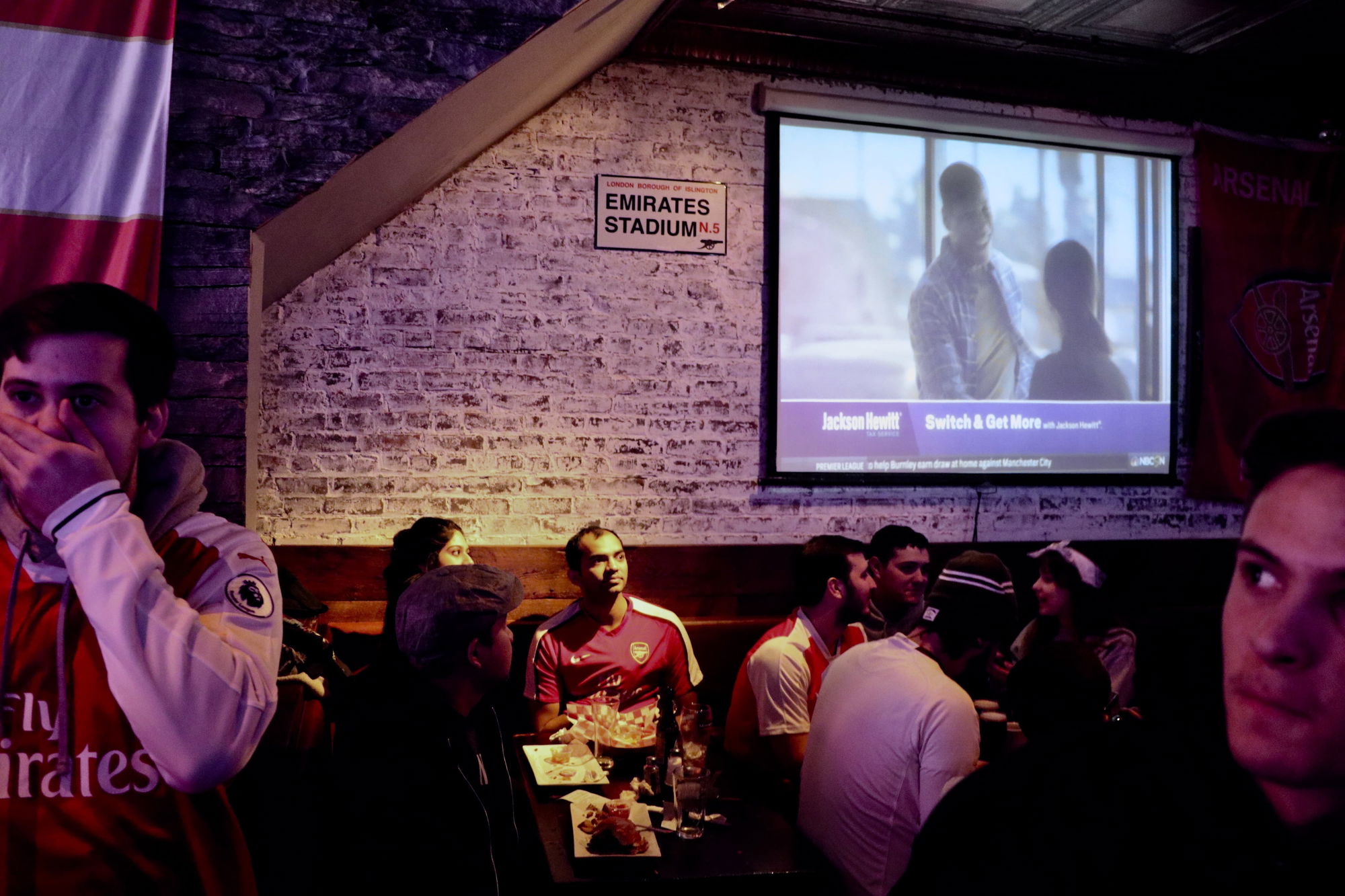 The facial expressions encapsulate the current state of the club following an embarrassing 3-1 loss to bottom of the table Swansea. Following an uncharacteristically productive transfer window by Arsenal's standards; securing the signature of the electric Pierre Aubameyang, exchanging a disgruntled Alexis Sanchez for Henrik Mhikitaryan, and having the influential Mesut Ozil sign a contract extension, there was a positive energy surrounding the club.
Auba and Mhiki were making their home debuts, and the Arsenal collective within the Blind Pig were energized upon kick off. Vintage Arsenal showed up, and the new signings were rampant in the first half and Aaron Ramsey opened the scoring 3 minutes in, to the delight of everyone in attendance. Shoulder to shoulder with New York's Arsenal faithful the place erupted, with chants commonly heard at Emirates Stadium echoing around the pub.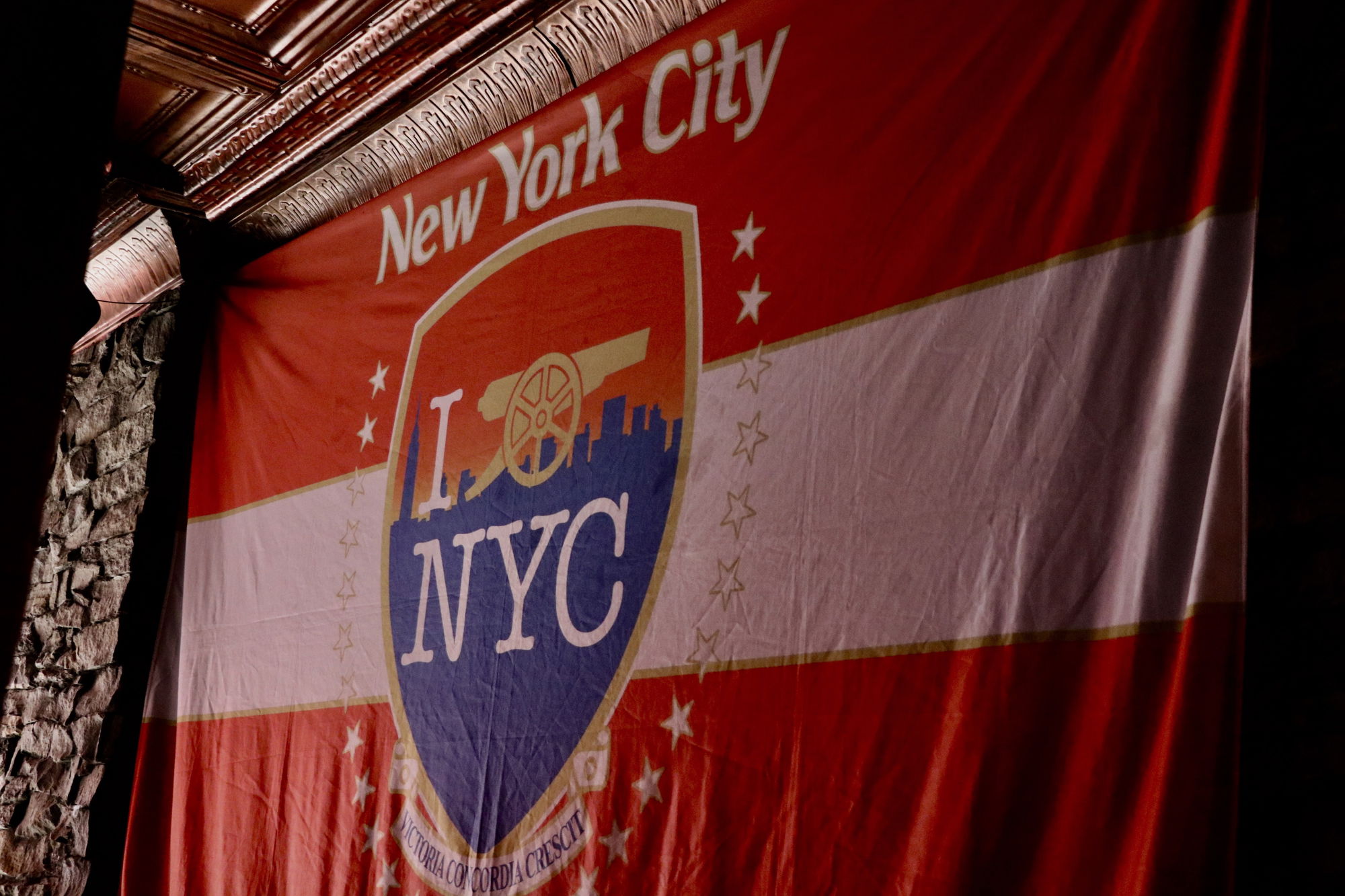 Beers flowing and chatter plentiful, upon half time I was engaged in a conversation with a knowledgeable Arsenal fan displaying the friendly atmosphere of the environment. The second half proved to be far less exciting, but the chants persisted as the Arsenal came away with a much needed 5-1 victory.

The Blind Pig represented English fan culture with an American twist. Ultimately, the New York Gooners really have themselves a proper set up!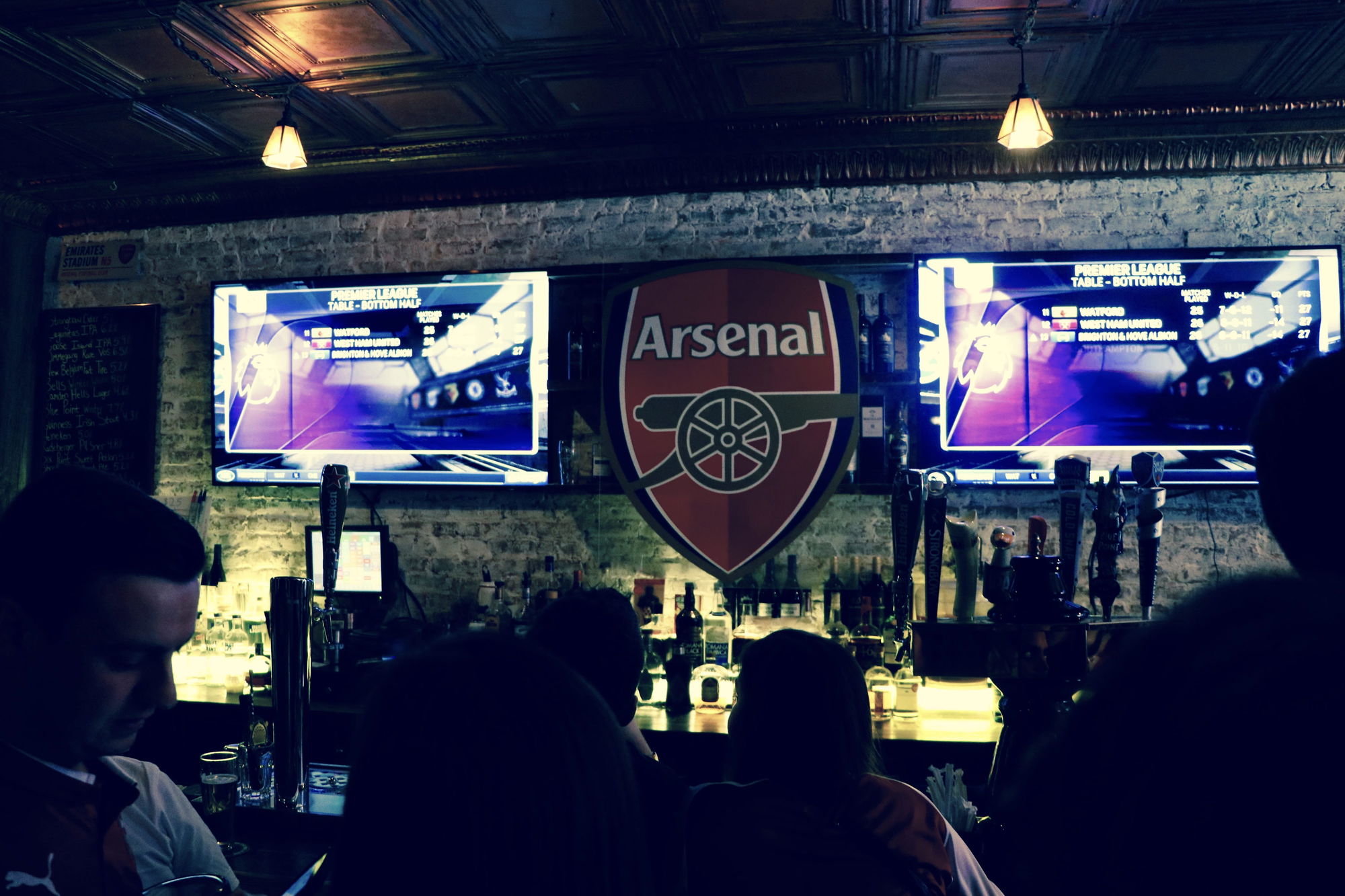 Leave a comment