Blending Soccer + Culture: Introduction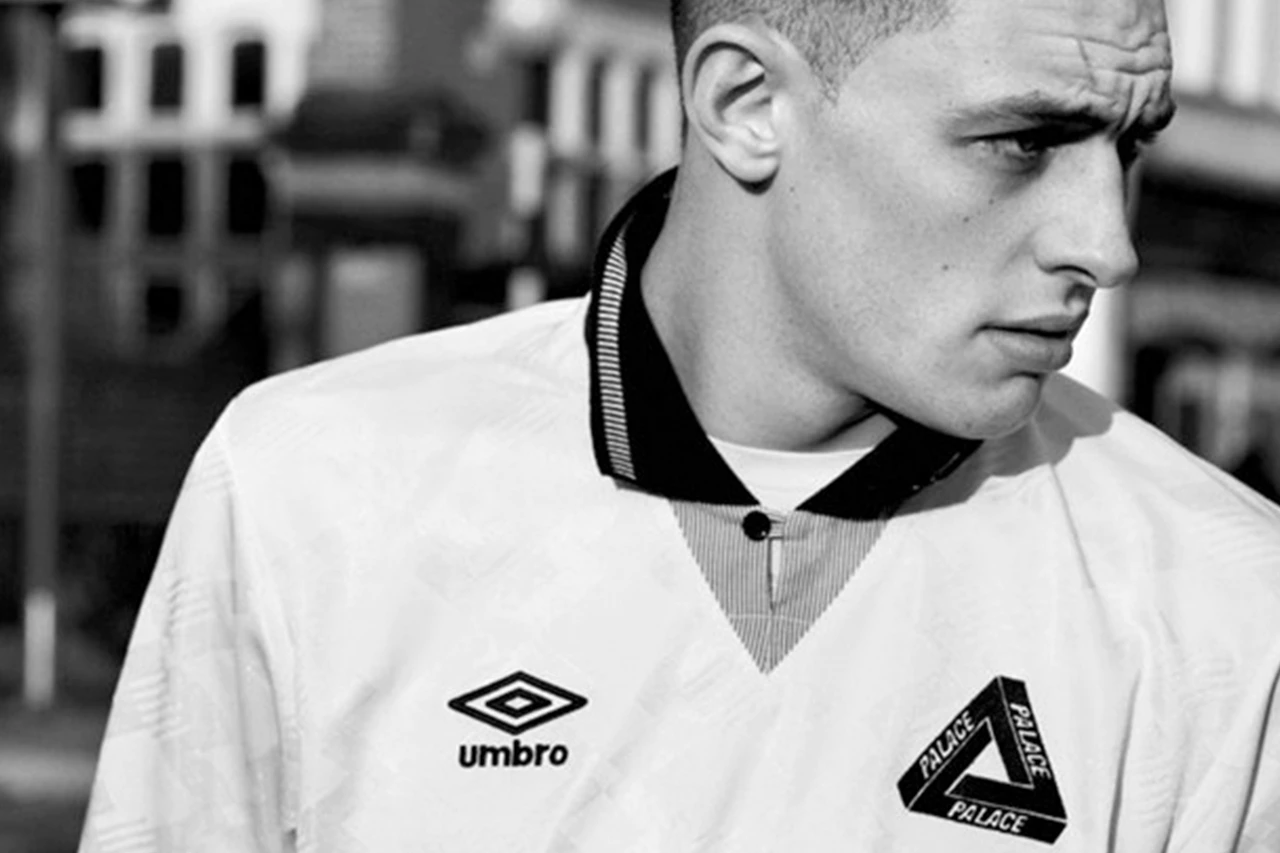 Before every reserve player was carrying a Louis Vuitton wash bag, new colorway packs for boots were being released every week, and half a million pounds per week contracts; Soccer was largely separated from fashion, and more specifically streetwear. Fashion, music, and art are now synonymous with the sport. No longer just played between the white lines on a pitch for 90 minutes, soccer is as much a sport as it is a fashion statement, subculture, and way of life.

The glam lifestyle many professional players portray was not always afforded to them. There was once a wage cap on players' salaries. Until 1961, the maximum wage in the English Football League was £20 per week. Amidst rumors of a strike because of their below-market value wages, the Football League abolished the rule completely.
Immediately after the ruling was made, Fulham announced that they would be paying their star player, Johnny Haynes one hundred pounds per week. In addition to abolishing the wage cap, two years later in 1963, the retain-and-transfer system was also abolished. This meant that players had significantly more power and freedom to negotiate contracts, wages, and even transfers.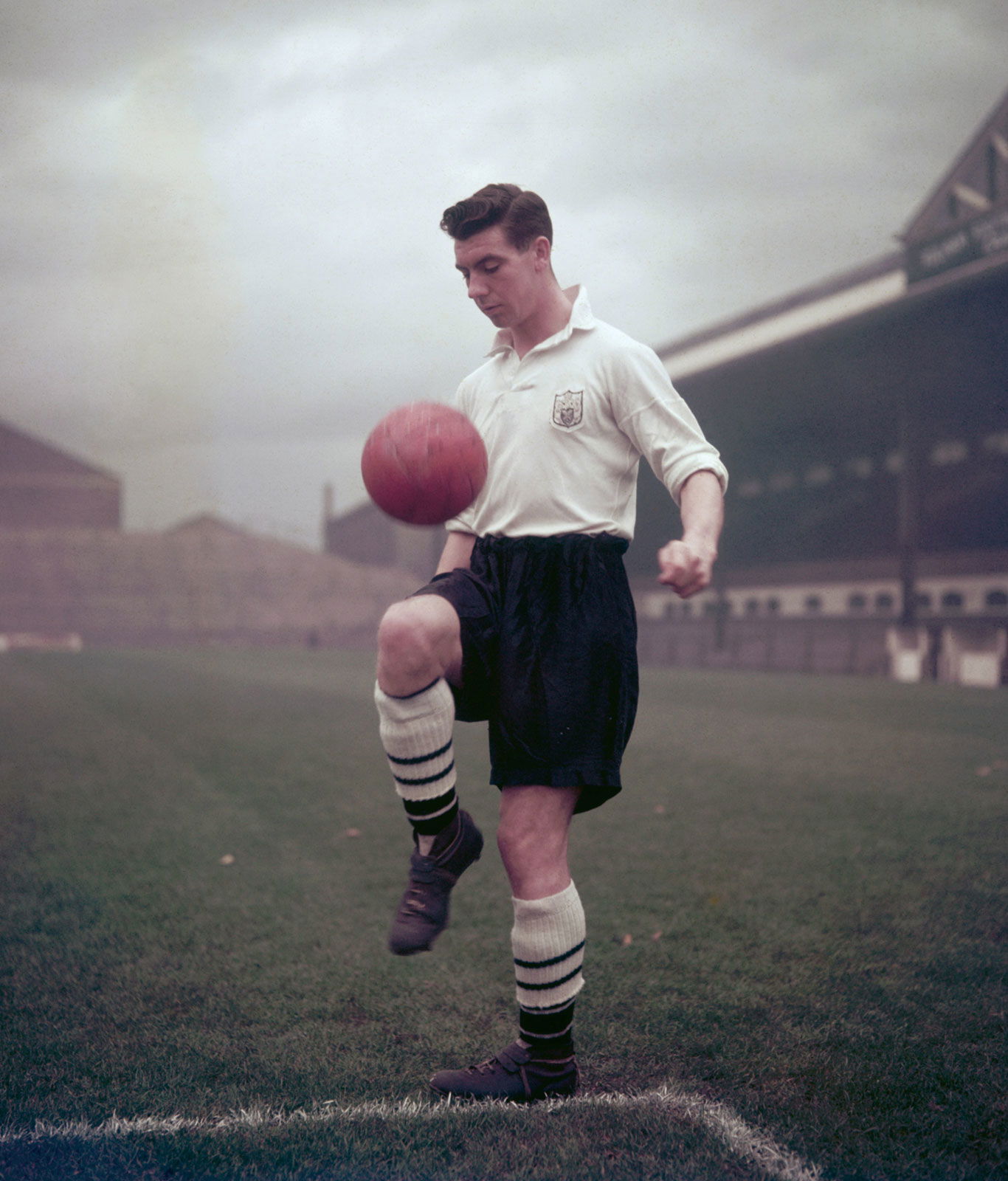 This led to an unprecedented influence that players would begin to have over not only fans, but culture itself. With their visibility, the clothes they wore, the music they listen to, and brands they represent hold more social clout than ever before. Younger kids begin to listen to the same music, lust after luxury brands, and purchase the same boots as their favorite player.
"For the first time, footballers had more money than the man on the street"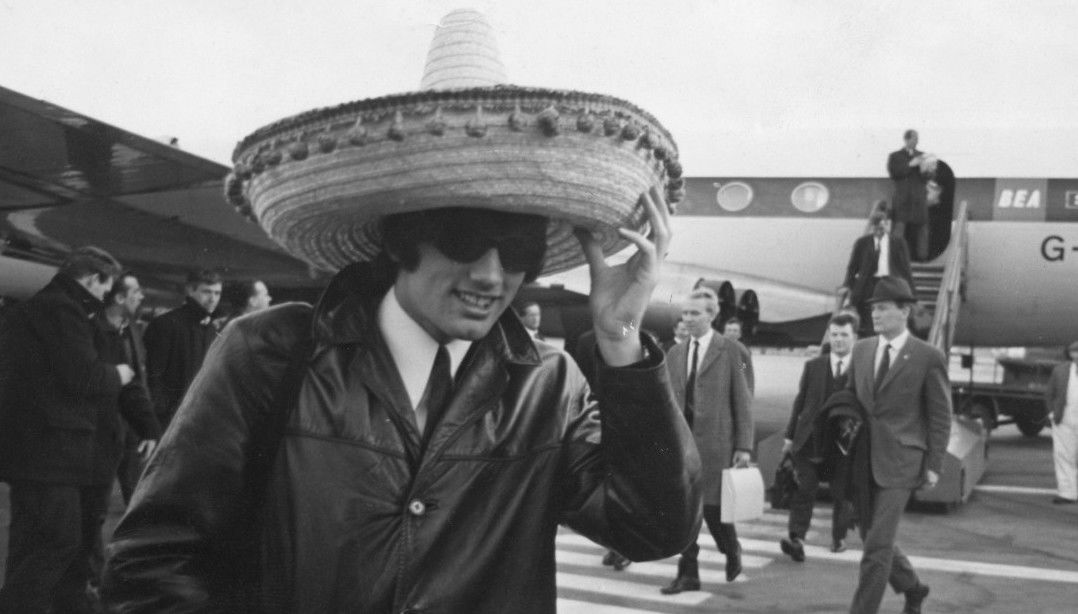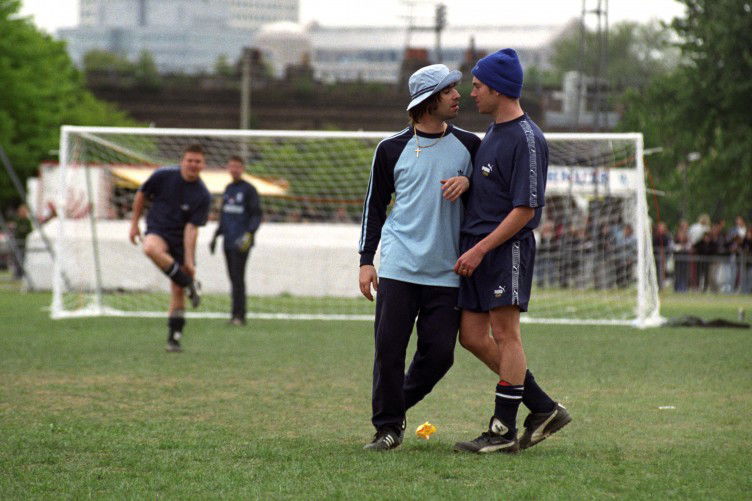 There is something entirely different about the sport, which makes it seem just one
degree of separation away from the bright lights and manicured pitches of a Champions League night. At times, it seems these players are moving at a pedestrian pace, with jogging, bursts of speed, delicate (or not) touches with the foot, and challenges left and right.
As it relates to fashion, it is difficult to imagine the silhouette of a basketball singlet,
or American football jersey (built for massive shoulder pads) outside of their respective fields. The soccer jersey however, transcends fashion as it resembles the menswear staples- the basic T-shirt and polo.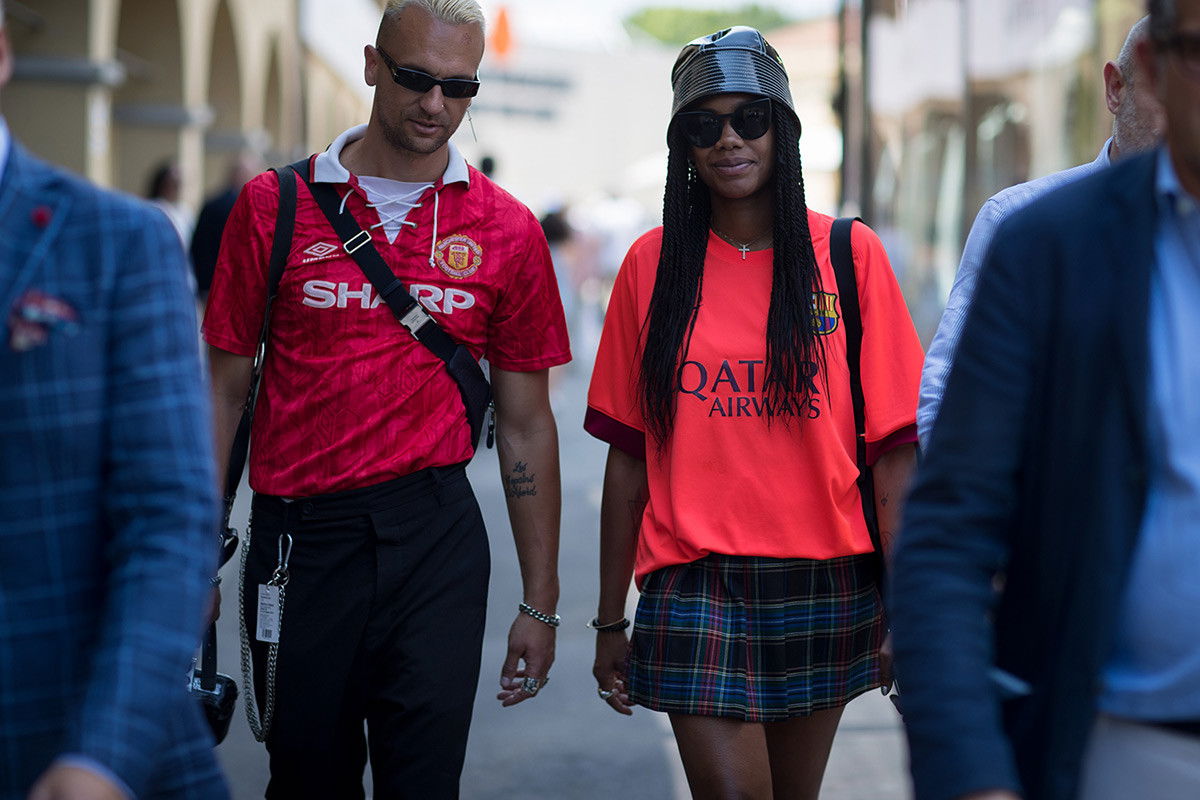 The beautiful game has become one of the greatest entry points for those who appreciate culture and detail. We are seeing collaborations between fashion houses, artists, and musicians every week. From the current season's jersey, to meticulously constructed fashion pieces, soccer fans have always loved to show their passion for not only their team, but the sport as well.

Streetwear is providing an avenue to express oneself as a passionate fan. It provides new silhouettes, articles of clothing, and pieces that allow those who wear them to be more involved in the sport and involve those who are not actively passionate about the beautiful game.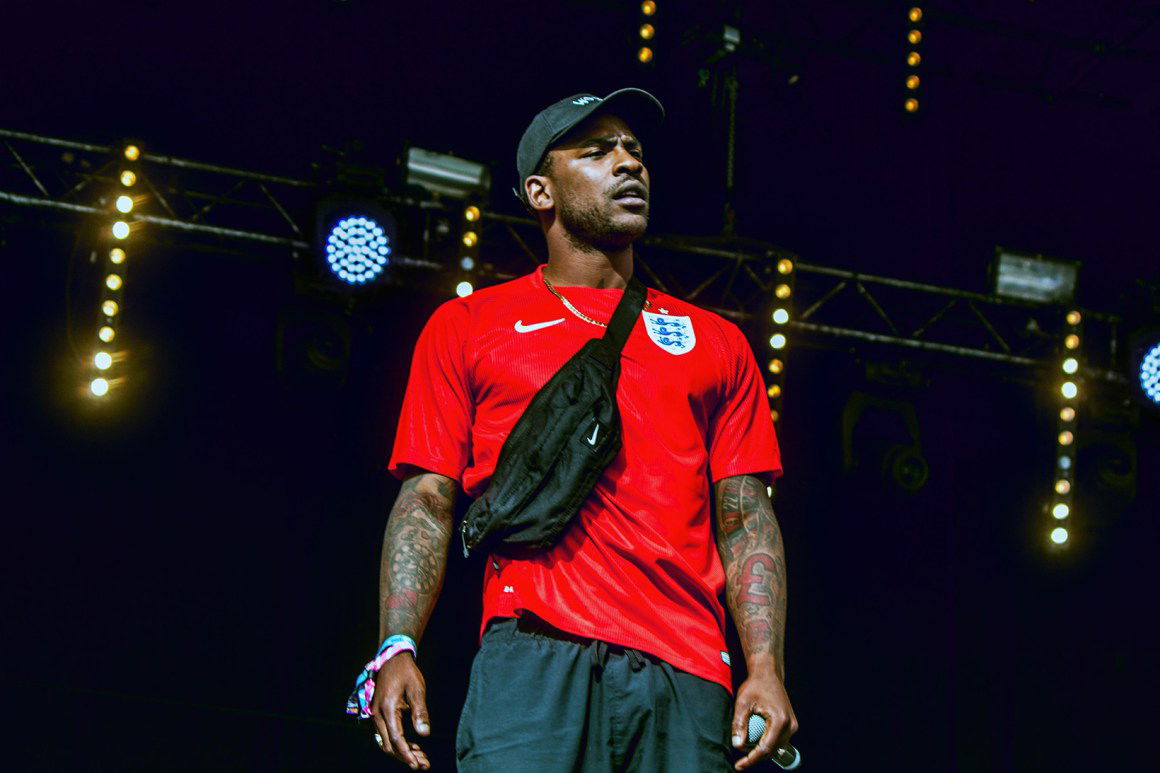 With money now permeating the game at unfathomable levels, the influence that fashion, music, and art has on the beautiful game has grown, and will only continue to do so. Players are no longer just simply that; they are brands and entities off the field as well. The beautiful game has been fully consumed by art and culture.
This series of articles will explore how soccer dribbled its way from between white lines on a pitch, to jerseys making an appearance on the runway during Paris Fashion Week.
Leave a comment